Tokyo metropolitan government is offering six-month startup visa to allow business preparation time for foreign entrepreneurs.  (Hereinafter referred to Tokyo startup visa program)
We, Kaisha-Express, recommend the Tokyo startup visa program to foreign entrepreneurs and offer strong support till the business launch.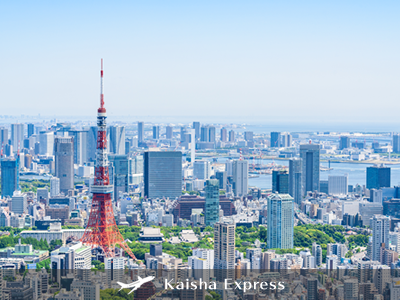 Entrepreneurs from all over the world are gathering in global megacity, Tokyo.
What are they looking for?  "I want to set up business in Tokyo ASAP!"  Furthermore, I want to start a business safely and surely without getting into trouble.
After 2018, the scrutinization for establishing a company and obtaining a Business Manager Visa has become restrictive. In the past, foreigners who wanted to start a business in Tokyo could obtain a Business Manager Visa rather smoothly, if they could invest more than 5 million yen capital and secure a one-room physical office.
Currently, even if the above conditions are satisfied, it is still difficult to obtain Business Manager Visa.   There are other requirements now.  The realistic business plan, the entrepreneur's achievements/experiences, the effective contract with the business partner, and the clarification of source of the 5 million-yen funds.
In addition, the immigration examination takes six months or more,  there were cases where the funds had run out by the time the entrepreneurs finally got a visa.
We do not recommend this way of obtaining a visa that wastes valuable time and money for entrepreneurs.
If you launch a business in Tokyo, which is changing every day, you can get a visa quickly and surely, and you can start your business as quickly as possible.
*Foreigners who are already residing in Japan under other status of residence cannot use this six-month startup program.
So how fast can you get a business manager visa?
Here are some of our achievements in 2019-2020.
| | | |
| --- | --- | --- |
| Type of Business | Applying Date | Granted Date |
| Consulting | Jan/30/2019 | Mar/15/2019 |
| Development for travel app | May/07/2019 | Jun/14/2019 |
| Trading | Aug/13/2019 | Sep/25/2019 |
| Wig sales | Oct/02/2019 | Nov/15/2019 |
| Cafe | Nov/14/2019 | Jan/22/2020 |
| Trading of welding materials | Jan/24/2020 | Mar/23/2020 |
| Sales of optical network device | Mar/16/2020 | Jul/30/2020 |
| Bag sales | Mar/19/2020 | Aug/21/2020 |
| Development of game app on smartphone | Apr/28/2020 | Jul/22/2020 |
| Clinical trials consultant | Jun/19/2020 | Sep/03/2020 |
| Construction work | Oct/09/2020 | Dec/23/2020 |
| Pizza restaurant | Oct/09/2020 | Feb/8/2021 |
| Web creator | Oct/30/2020 | Jan/4/2021 |
| Izakaya restaurant | Apr/22/2021 | July/16/2021 |
| Karaage restaurant | Mar/11/2021 | May/27/2021 |
| Event Planner | July/9/201 | Aug/30/2021 |
| Online Shop | July/19/2021 | Sep/2/2021 |
| Flower Shop | Aug/30/2021 | |
| Block Chain Business | Sep/15/2021 | |
It takes one and a half months by average between applying to Tokyo Metropolitan government and obtaining permission from the Immigration Bureau. During the first 6-month in Japan entrepreneurs will rent an office, set up/register a company, and start a business.   How much can they save the cost with this Tokyo startup visa program compared to the regular establishment of a company and business manager visa?
Here is a sample.  If you set up a trading company and get a business manager visa:
Regular company establishment and obtaining business manager visa
With Tokyo Startup Visa Program
1.Rent an office ・・(Deposit ¥800,000、First month rent ¥100,000)

2.Establishment of a company

3.Change office name from individual to company's name

4.  Submit business manager visa application

5.Leave Japan and wait for the visa result.  Examination period 6mon. to 1 year

6.Start business in Japan under business manager visa status

1.Start residing Japan under 6 months Tokyo startup visa status2.Rent an office ・・(Deposit ¥800,000、First month rent ¥100,000)

3.Establishment of a company

4.Change office name from individual to company's name

5.Start business in Japan

6.Renew business manager visa after 1 year
If you use the Tokyo " Program to increase foreign entrepreneurs", you can reduce office rent cost for 6 months or more.
Do you wonder are there any industry restriction in this Tokyo startup visa program?
There are conditions such as being innovating, differentiating from other companies, and activating the economy of Tokyo.  But the fact is there are no clear industry restrictions.  There are similar startup visa programs in Kanagawa, Aichii, Osaka, Hiroshima, Fukuoka and a few others.  However, it does not cover the mail-order business or trading business, which is relatively popular for foreign entrepreneurs to start.
Our office provides full support for Tokyo startup visa application, interview preparation and submission. Despite the naming of "attracting foreign human resources", all application documents must be written in Japanese, detailed numbers of income and expenditure plans are required, even if you try to do it yourself it will be complicating and time consuming… We will support entrepreneurs who wants to avoid troubles.  We will support you in a speedy manner so that your business can make a big difference in the international city of Tokyo, and you will not miss the opportunities.