Thinking of selling Japanese cars in your home country?
We have established a number of companies in our office.  We have heard foreigners saying, "I would like to sell Japanese used cars to my home country."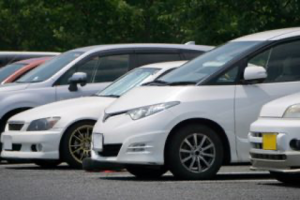 Japanese used cars are gaining popularity overseas.
Why are Japanese cars popular among the many automobile manufacturers in the world? In other words, Japanese cars are "hard to break " and "safe and high quality", and "Made in Japan" is a name that is passed through the world as a firm brand.
Also, Japanese users tend to take care of vehicles carefully, and Japanese used cars are comparatively painless and clean, also one of the reasons Japanese used cars are popular abroad.
Due to the economic growth of emerging countries such as Southeast Asia and Africa, the number of exporting used cars are increasing every year.
In Japan it is likely that registration will be canceled and the dismantling process will be done when the car is about 10 years old.
However, in Japan, even in the state of being scraped, we took repair parts for overseas.
We also have buyers to purchase.
In fact, there are situations in which foreign buyers coming to purchase seeking Japanese secondhand car secondhand parts from all over the world, not just car body, are increasing.
Along with improving the environmental awareness of overseas exporting countries, consideration for the environment of Japanese cars is highly appreciated. In developing countries, the automobile industry is relatively behind Japan, and high-performance, environmentally friendly cars are still under development. In that respect Japan's hybrid cars are very popular, so if we can catch these demands firmly, our business is expected to grow significantly.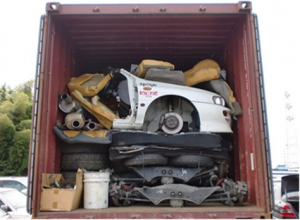 Here we will talk about procedures necessary for buying used cars in Japan and selling them in overseas.
In order to sell used cars, the first things you need are company establishment and permission of antique dealers.
It is difficult for foreigners to trade with Japanese and overseas traders unless there is a form of corporation in Japan. Moreover, it seems that there are many used car auction venues that can not participate unless it is a company.
Company formation
If you do business in Japan we recommend establishing a corporation. Companies can be less expensive to set up, but they are still inferior to corporations on credit side. Also, since the running cost after the establishment of the company is almost the same between the company and the joint company, it is much easier to do business if you set up the company.
However, when establishing a corporation, if you do not consider antique dealer permission, you can get into a situation where permission can not be obtained unexpectedly. "Establishing a company was asked by another office" After establishing the consultation of curio dealer permission, if you check it, the company's business purpose is missing, the place does not meet the requirement is the office etc. There are many things that may cause problems. In the future when establishing a company and starting export etc of second-hand car, it is safe to consult before establishing.
We have a reputation for quick and reliable company establishment service. We have established the company in the shortest 2 days from consultation.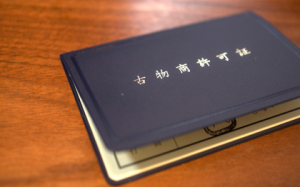 Permission and License for antique dealers
After establishing the company, we will apply for permission from antique dealers.
Buy and sell used cars can not be handled without this curio dealer permission.
No special qualification is necessary to obtain this permission.
However, you can not obtain permission from within five years after being imprisoned for imprisonment without labor or those who are within five years of being canceled permission of antique business in the past.
As of the establishment date of the company, we will check if the client applies to the condition of antique shop permit.
Well, although this antique dealer permission, when applying, we will apply to the police station that has jurisdiction over the area where you sell cars. The commission paid to the police is 19000 yen, it takes about 1 month to 2 months to apply ~ permission.
This application requires documents such as "certificate of not registered" or "pledge" which is rare in everyday life. Also, as there are differences in procedures depending on each prefecture, even if you investigate fully and prepare it, it may be necessary to take additional procedures or to visit the police station many times. I think it would be better to ask an administrative scrivener used to negotiating with the police.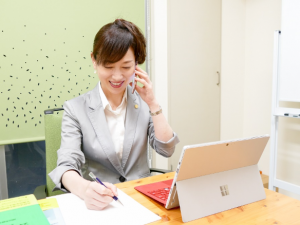 In our office we have handled a number of applications for antique deeds permission other than Tokyo. Please feel free to consult.
About used car acquisition route
As a route to obtain cars, it is roughly divided into the following two systems.
① self-made sales
A method of purchasing by direct purchase from the owner of the car or purchasing in a vendor auction, etc., and selling it by e-mail magazine and selling it.
Sales commission and export fee will be income. Risk with inventory will occur.
② purchase sales
A method of buying and selling at overseas auction etc. in Japan, according to pinpoint request where overseas users specified the age of cars etc. Export fee will be income. The margin will be reduced as it does not have inventory.
That is why we could understand the general flow to do second-hand car sales.
Well then, how much profit will this business generate? I mean. . .
【Profit per unit】
Self-buying sales case … When selling a car with a purchase price of 1,000,000 yen,
■ Sales commission 100,000 yen
■ Export arrange fee 100,000 yen
The standard price is 1,200,000 yen as the selling price.
Approximately 200,000 yen per unit will be the profit.
If you contract with an overseas large-lot car dealer, it is possible that you can sell dozens of units at once, so it can be said that it is a profitable business depending on the idea.
(The shipping cost per unit is roughly 100,000 yen, but it is usually the other party's burden.)
When exporting, tax issues other than domestic transactions will also come up. We are also introducing tax accountants familiar with international taxation.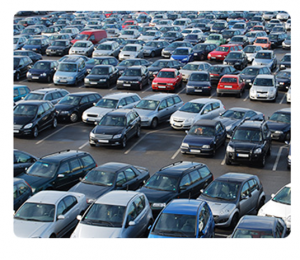 Those who are considering selling and export of used car from now on, those planning to set up sales company of used car, please contact us by phone or e-mail. A free consultation meeting is available.