The Tokyo Metropolitan Government's Startup Visa (formally known as the Tokyo Metropolitan Government's Project to Promote the Acceptance of Foreign Entrepreneurs), which used to be available only to overseas residents, will be available for international students residing in Japan from April 2021. As a result, the Tokyo Metropolitan Government will be encouraging fresh and energetic human resources to start their own businesses. In addition, they can now take advantage of their "study abroad" experience in Japan to start a business more smoothly.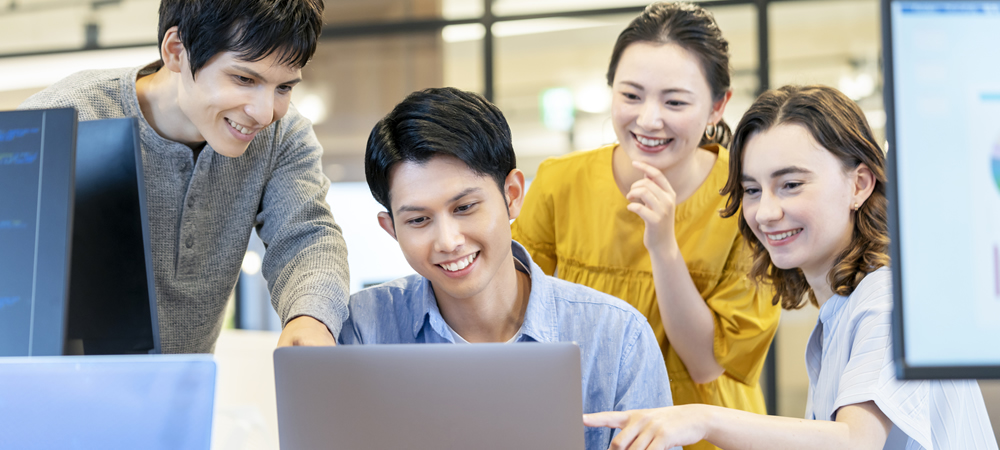 To the question "What should a foreigner do in order to start a business in Japan?" in the past, the only possible route was to prepare an office in advance, establish a corporation, employ two or more full-time employees, invest 5 million yen or more in Japan, and apply for a certificate of eligibility for "Business Mangement Visa" (or apply for permission to change status of residence).
These requirements were a bundle for foreigners who wanted to start a business in Japan.
In January 2016, the Tokyo Metropolitan Government introduced the Startup Visa System (officially called theTokyo Metropolitan Government's Project to Promote the Acceptance of Foreign Entrepreneurs) to help foreigners start and develop their businesses smoothly in the business hub of Tokyo.
Since the inception of this program, talented entrepreneurs, interesting ideas, funds, and companies from all over the world have been gathering in Tokyo.
In this article, I will give an overview of the system and the advantages of using the Tokyo Startup Visa for international students, and then introduce the services provided by our firm. We are proud of our office's 100% approval rate for applications for the Tokyo Start Up Visas since we started our business.
1.Tokyo Start Up Visa Overview
1.Description
First of all, with the "Tokyo Startup Visa", the application is submittede to the Immigration Bureau, but to the Tokyo Metropolitan Government. The Tokyo Metropolitan Government independently examines the documents submitted by the applicant and decides whether the activity is permitted or not. If the application is approved, the applicant will be approved a special six-month status of residence as a "Business Manager Visa".
TIPS
We are often asked by our clients, "What is the difference between a Tokyo Startup Visa and a Business Management Visa?" Strictly speaking, the procedures and period of stay are different because the system is different, but regarding only the visa status itself, both visa will be the same, which will be "Business Management Visa".
2.Target 
Foreigners living outside of Japan (Joint application will be available)
Foreigners who is already staying in Japan with a "Student Visa"(including Graduate School, University, College, Poly-Tech, and Language School)
3.Procedures
①Preparation of (at least) 5 million yen as a capital for your business
②Preaparation and submitting the required documents such as a business plan
TIPS
Q. What are the required documents?
Business Plan ( in the format that Tokyo Metropolitan Government has suggested)
CV, Resume (your history)
Documentation of accommodation for 6 months after approval
Pledge
Copy of your passport
Bank Account Statement showing (at least) 5 million yen investment
Other documents (more documents will be nessecary depending on your status, investment issues, business type and etc.)
4.Characteristics
The characteristics of the Tokyo Startup Visa process can be summarized in the following three points.
①A company can be established within 6 months of receiving the approval for Tokyo Startup activities.
②The screening period will be about two months. On the other hand, the screening period for a business management visa can take from six months to one year.
③You must choose the location of your business/activities somewhere in "Tokyo."
2.Advantages of the Tokyo Startup Visa for International Students
Comparing the advantages and disadvantages based on an overview of the Tokyo Start Up Visa
First of all, there are two advantages.
 The first is that the screening period is shorter than the business management visa. For those who want to start a business, "Time" is priceless. Therefore, there are many people who want to start their own business as soon as possible. For those people, the current system of applying for a "Business Management Visa" can take three to six months (sometimes up to a year) to be approved, which is a huge loss of time.
The second point is that the preparations for establishing a company and lauching the business can be done within 6 months of approval. As mentioned above, in the case of a business management visa, the company must be established in advance, and even though the activities have not yet begun, the applicant must continue to pay the office fee during the visa screening period. In this respect, with the Tokyo Startup Visa, the business preparatory procedures can be done after the approval, so will no unnecessary burden for the office fee.
Putting all of this together, the advantage of Tokyo Startup Visa can be summed up as"Less burden in the series of procedures from visa application to company establishment to really activating the business."
On the contrary, one disadvantage is the restriction. The main location of the business must be in Tokyo. This is because Tokyo Startup Visa is a special system operated by the Tokyo Metropolitan Government. However, on the brightside, Tokyo is the capital city of Japan and is the center of economic activity in Japan. Tokyo is an area that will can be easily accessible any regions via transportation. I believe that many foreigners also think of "Tokyo" when they think of Japan. If this is the case, it is a good opportunity for entrepreneurs to start their business in Tokyo from the very beginning.
SUMMARY OF TOKYO START UP VISA
The screening period is shorter
Unlike the business management visa, a six-month visa will be approved to establish a company and launch your business.
Less hurdle for entrepreneurial activities as a period of time is given.
The location of the  business MUST be inside "Tokyo". However on the otherside, "Tokyo" is the center of Japan's economic activity.
3.The Services our office provides
1.Before Application
 ①Preparation and submission of a business start-up plan on behalf of the         client
 ②Procedures for applying for resident status at the Immigration Office
2.After the Application
 ③Introducing an office
 ④Supporting to open a corporate bank account
 ⑤Comapny establishment
 ⑥Supporting with an interview with the Tokyo Metropolitan Government staff
 ⑦Application for visa renewl  (※separate fee will be charged for this)
3.Fee
 ①Fee related with the procedure:Our office fee will be 220,000 yen(tax included)
 ②Capital:At least 5 million yen as a capital when establishing a company
TIPS
  As mentioned above, the Tokyo Startup Visa is treated as the same as "Business Managemet Visa". In other words, it is a visa to eventually establish and start a company in Japan.
 Therefore, when establishing a company, it is necessary to prepare a capital of at least 5 million yen, similar to the requirements for a business management visa.
---
 Finally, we are currently still under the COVID situation, a global crisis, which restricts people fromtraveling. In spite of such a  severe situation, Tokyo hosted the Olympic and Paralympic Games in 2021 (postponed from 2020), making Tokyo the host city of the Olympics for the second time.
 There is a Japanese Kanji "危機 (kiki)" meaning " Crisis." This kanji is made of 「危(ki)」(Danger)and「機(ki)」(Chance). Every Kanji has a origin and its meaning.  So maybe this Kanji can tell us that even under such a「危機(crisis)」、there will always be a 「機(chance).」
Maybe you can take is moment as your chance and start your business here in Tokyo, Japan.
International students who are thinking of starting a business in Tokyo are also encouraged to consider taking advantage of this visa too.
If you want to know ore about Tokyo Start Up Visa, please read our in-depth explanation of Tokyo Start Up Visa Guidance(https://www.kaisha-express.jp/tokyo-shogyo-jinzai/)for further information
Thank you for reading until the end.